About our course

Westward:
A par five which is reachable for the longer player, but for most is a short iron into a receptive green. Many will see this as a possible birdie hole.

Raupo:
A dog leg par four which is more difficult than its length suggests. A solid tee shot will provide a short iron approach, albeit an unsighted shot from a mid-hole gully, whilst a shorter tee shot will return a more difficult approach. Missing this green on the left will leave a difficult up and down.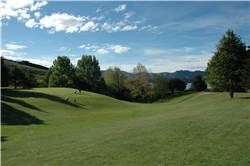 Panorama:
As the name suggests there are "Panoramic" sea view's to be admired from this part of the course! A Par three of (169m front nine/ 140m back nine), which features a receptive green with trees on the left and a deep gully on the right.

Globe Hill:
At 454m this is a good par five which encourages a layup option to the front of a small gully located just short of the green. An accurate length approach shot is required as whilst the green is wide it is not very deep. Better to be short rather than long as it's a tough chip from behind this green.

Bull Gully:
A par three of 135m (front nine/146m back nine). A deep gully extends all the way to the green here so don't be short, or left for that matter… well actually it's also a tricky up n down from the right of the green as well! This is a great little par three which will reward an accurate tee shot.

Derbridges:
A genuine dog leg par five and the longer of the golfing fraternity will be able to open the green up here in the right conditions. The fairway dips about 60 metres out from the green making this approach very easy on the eye. Birdies are up for grabs here guys.

Kelp:
This par four features trees on the left before the hole kinks towards the sea and culminates in a gentle green protected by some low mounds.




Ayers:
This par four is driveable for some in favourable conditions and in the absence of any real danger this hole surrenders many birdies.


Willows:
With a hazard on the left by way of a creek this long par three (180m front nine/ 169m back nine) requires good length and accuracy off the tee.
Full Course Map here > Mens Red and White tees in METERS, Triangle designates the greens.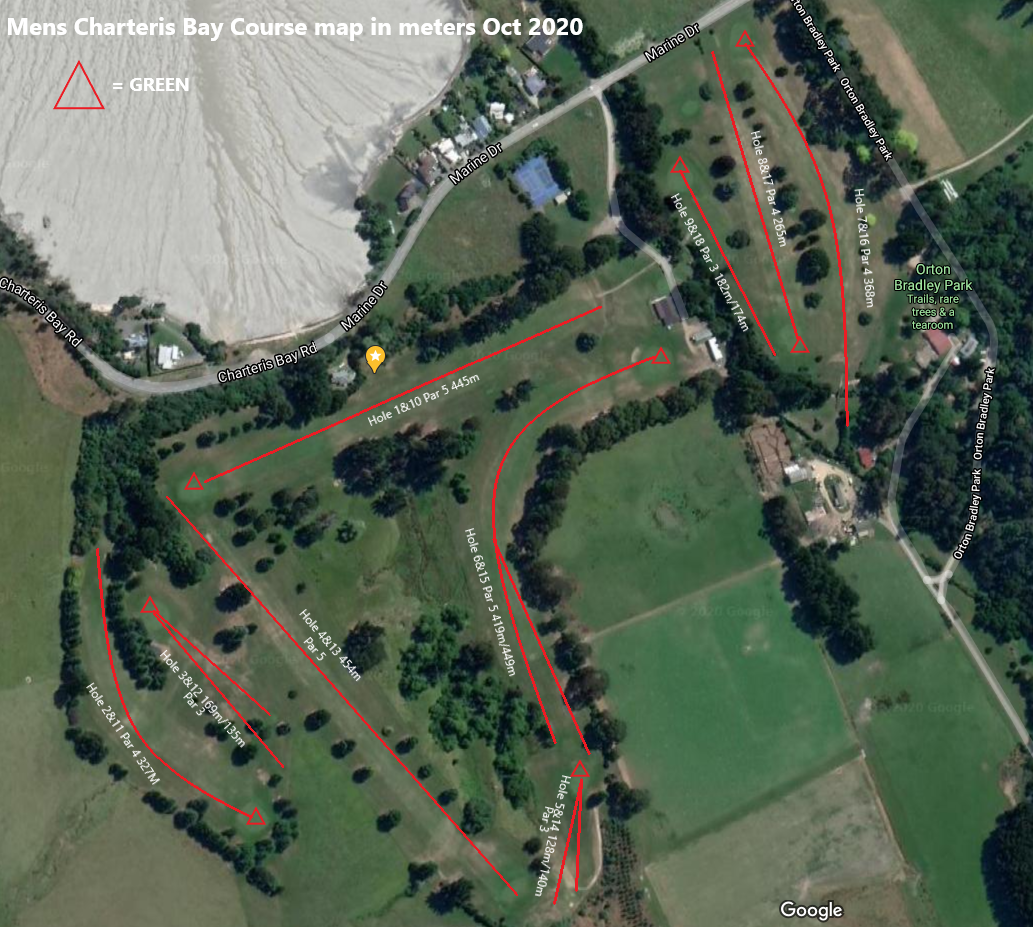 SCORE CARD: